What You Need to Know Before Moving to Chicago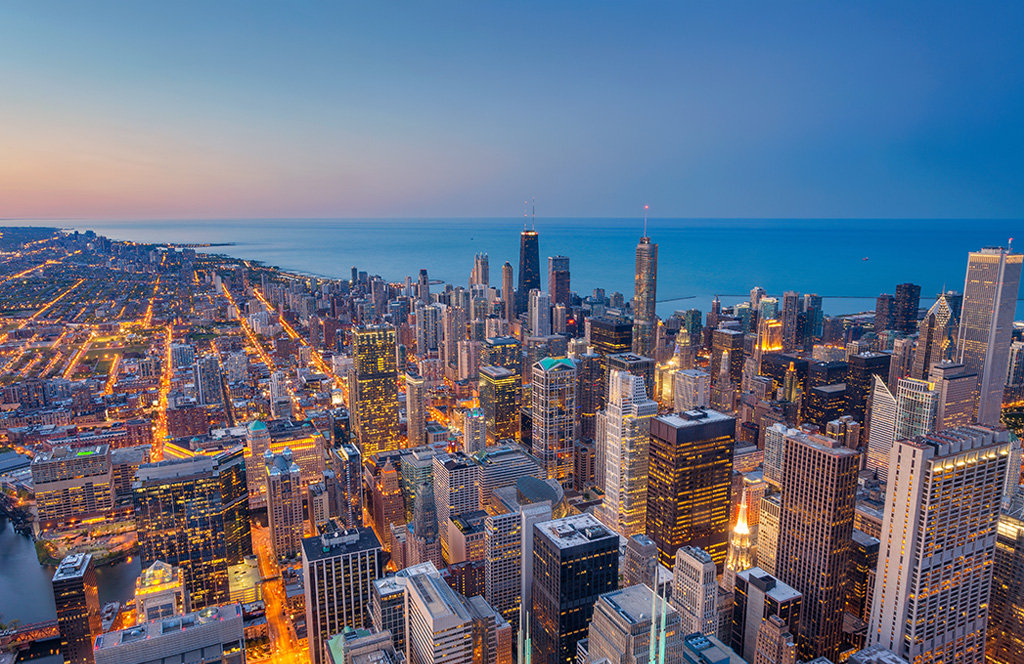 The Ultimate Guide to Chicago Living
Chicago is the largest city in the Midwest with a diverse culture and history. It's cleaner than most big cities in the US, and has a very well-developed public transportation system. Having that in mind, it's no wonder many people choose this city as their new home. It offers a lot of career and education opportunities, and it's alive and fun day and night. You'll fall in love with this city pretty quickly, our staff is sure of that, especially the limo drivers that know the city inside-out. Visitors love to enjoy the breathtaking views from the beach, the skyscrapers, as well as cultural landscapes of the Windy City. Although there's a lot to unpack here, we're going to list some of the things you need to keep in mind before you relocate to Chicago.
Renting and Buying Real Estate is Easier
Renting and buying apartments and houses in Chicago has never been easier. Compared to the East and West Coast, the Chicago housing market is definitely a bargain. The second largest supply of entry-level housing belongs to Chicago as well. Based on the supply, demand, affordability and rising median incomes, Chicago really is one of the best places to invest in a home. As for rent, it's slightly above the national average, but incomparably lower to cities like LA and NYC. In any case, students and the younger generation can have an affordable apartment to stay in, and first time home-buyers can have a great place to start.
Public Transport is Impeccable
Commuters beware: Chicago has some of the longest rush hours. Between 6:30 a.m. to 10:30 a.m. and 3:30 p.m. to 7:30 p.m. don't expect you'll have a grand time on the road. Luckily, the CTA or the Chicago Transit Authority can take you anywhere you need, and you have plenty of options on top of that:
1. The L
Chicago has an amazing system of buses and elevated trains, better known as the "L". Both are pretty cheap and there is the option of getting a Ventra card: you simply press the card against the turnstile entrance and the fee will be taken from your account – so you won't need cash.
2. The Pedway
The Pedway or in other words, the downtown pedestrian walkway is an amazing system of underground tunnels and overhead bridges that allow safe pedestrian travel throughout the central business district, especially in the cold winters.
3. Biking Around
Biking has become incredibly popular in Chicago throughout the last few years. Not only does it beat walking (duh), but it's also helping the environment each day by commuting without cars and spending gas. You can find rental stations all over the city and it's fairly cheap.
4. Taxi/Limo Services
There are plenty of taxi and limo services throughout Chicago. You won't have any trouble finding transportation that way, too. The American Coach Limousine Service is also at your disposal whenever you need a limo to go to an event to, a business meeting, or simply drive around town.
Parking Space is Scarce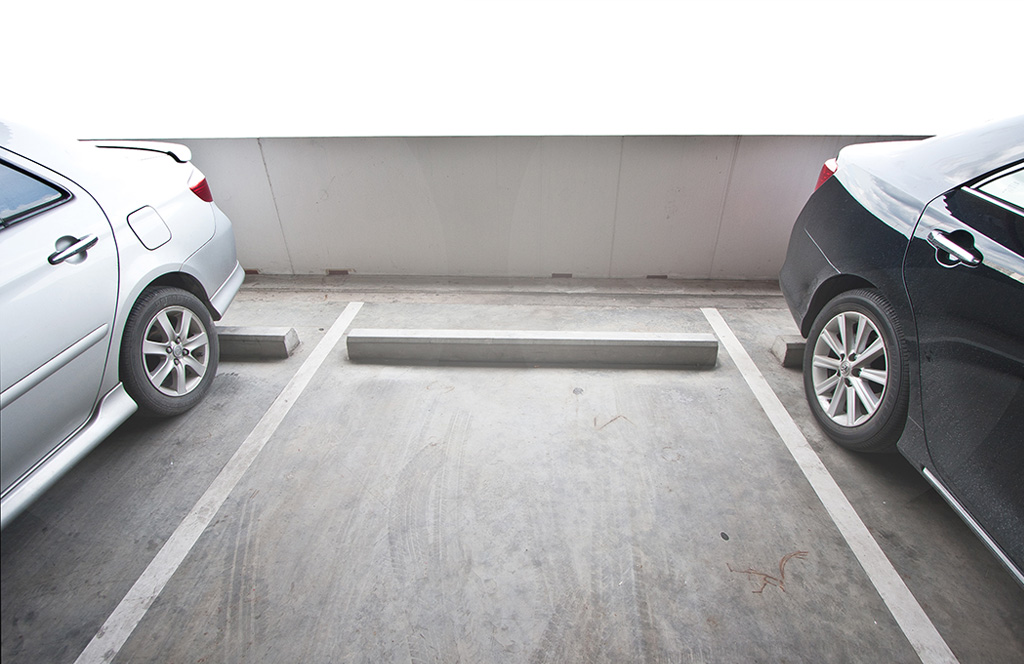 On top of having crazy rush hours, Chicago is also well-known for very few parking spaces. Please keep that in mind when relocating to Chicago and prepare for endless hours looking for parking spots, taking "dibs" at public parking spaces, and parallel parking. Maybe this will sound counterintuitive, but consider selling your car. It's basically unnecessary in this type of city where there are so many options for traveling around. You can save money on gas, help the environment, stay active and get to know the city better and not just rely on GPS.
Prepare for Strong Chicago Seasons
Chicago has a continental climate, with stronger Winters. Standing near a lake, the winds bouncing off buildings can become bone-chilling. During Winter, temperatures often reach sub-zero, and a lot of Chicago-area schools close off for the safety of children during those harsh times. If you're coming from an area with a warmer climate, make sure to bring the proper attire for the seasons. Chicago Winters require a lot of layering, hats, scarves, gloves and waterproof boots.
Ice forms pretty quickly on roads and sidewalks as well so be careful when walking if you don't want to slip and fall and eventually hurt yourself. It's not all that bad in the Winter tho: there are plenty of activities you can do during the cold months. Some of them include ice skating, sledding and snowshoeing, visiting the zoo and Winter Garden, and many many more.
Diverse Neighborhoods
The city of Chicago has nine well-defined districts, and all of them have something different to offer, depending on your lifestyle. So, choose wisely where you want to settle, as you will learn that place is soon going to define you. For example, if you go to the North side, you'll see that it's never boring there. With shopping malls galore, jazz clubs and sports events, you'll always find something fun to do there. Every part of the city has its own vibe and it's up to you to see which one suits you (and your family) best.
Chicago Food
Chicago has some iconic foods that you just have to try. Make sure you take at least a bite out of each of these we mention:
1. Deep Dish Chicago Pizza – If you've never tried this pizza and you're a fan of comfort food, this one's for you. Filled to the brim with cheese and other toppings as well as soft dough wonderful in texture – it's a pizza dream come true.
2. Chicago Style Hot Dogs – The hot dogs of Chicago are a staple street vendor food. What divides it apart from other hotdogs is that there's no ketchup. It's an all-beef hot dog on a poppy seed bun, with mustard, onions, tomatoes, and pickle spears. Simple yet delicious!
3. Italian Beef Sandwiches – Many people argue how this trend came to be. One of the theories is that after WWI, an Italian immigrant who used to make beef sandwiches tried stretching his meat by slicing it in thin slices and cooking it in its own juices to make more food. This idea caught on pretty quickly and so "Italian Beef" was born.
There are plenty more foods you can try, but these are some of the most popular ones. If you're not sure about these, definitely go to a restaurant and try the Chicago steaks, Italian food, or barbecue. For other options there are also a lot of fusion restaurants as well as some straight up sci-fi restaurants that use "Molecular Gastronomy", for all food adventurers.
Great Place for Family
The 1871 fire was one of the devastating events of Chicago that shaped the future of the city. The famous architect Daniel Burnham made sure that the city's infrastructure was revamped completely and that there were plenty of parks (in fact, within walking distance to every citizen). This led to the city of Chicago becoming one of the cleaner big cities of the US, as well as amazing suburbs that are perfect for families that want to raise children there. Neighborhoods like Beverly, Edgewater, Hyde Park, Edison Park and Sauganash/Forest Glen are perfect for families with children as they are very safe.
Places in Chicago you Need to Visit
As one of the largest cities in the US, Chicago has a lot of places and monuments that would be fun to visit. You can schedule day trips with American Coach Limousine, whether it be a limo or a tour bus and travel to any destination in Chicago in leisure. Concert and theater limo packages and game day transfers are some of the most popular services here. If you've wondered "Where can I go with AC limo service in Chicago?", here are some suggestions:
Millenium Park
Willis Tower
Cloud Gate
Chicago Art Institute
Shedd Aquarium
Skydeck Chicago
Magnificent Mile
Lincoln Park
Chicago Riverwalk
The Chicago Theatre
Picturesque Beaches
The shores of Lake Michigan are breathtaking, and yes, you can bathe in it. There are a lot of miles of shoreline where you can enjoy swimming, biking, kayaking, diving, jet skiing, and many more. The beaches are filled with fine sand, surrounded by nature, parks and gardens, and there are dozens of free beaches most of all. Summer is the time when the people of Chicago come to the beach to sunbathe, relax and do numerous activities in their free time. The Chicago lake water is safe, tested every day and the shores are equipped with everything you need, while highly trained lifeguards look out for your safety.
Chicago is a Sport-Loving City
One thing you need to know before coming to Chicago is that they love their sports teams. If you're making friends in Chicago, better make sure you know at least something about their sports teams, and at least pretend you're a fan. Learn all about the Cubs vs. White Sox rivalry, Bears, Blackhawks, and of course, the Bulls.
Conclusion
If by any chance you're planning to move to Chicago, whether it be for your career, education, or finding a forever home, we hope this guide helped you at least a little in understanding living in Chicago better. You'll be able to find your favorite places in Chicago pretty quickly. Falling in love with this city isn't hard! And no matter what you need, American Coach Limousine Service is there to help, no matter where you need to go in Chicago, or in the surrounding area.