3 Best Neighborhoods in Chicago for Your Weekend Getaway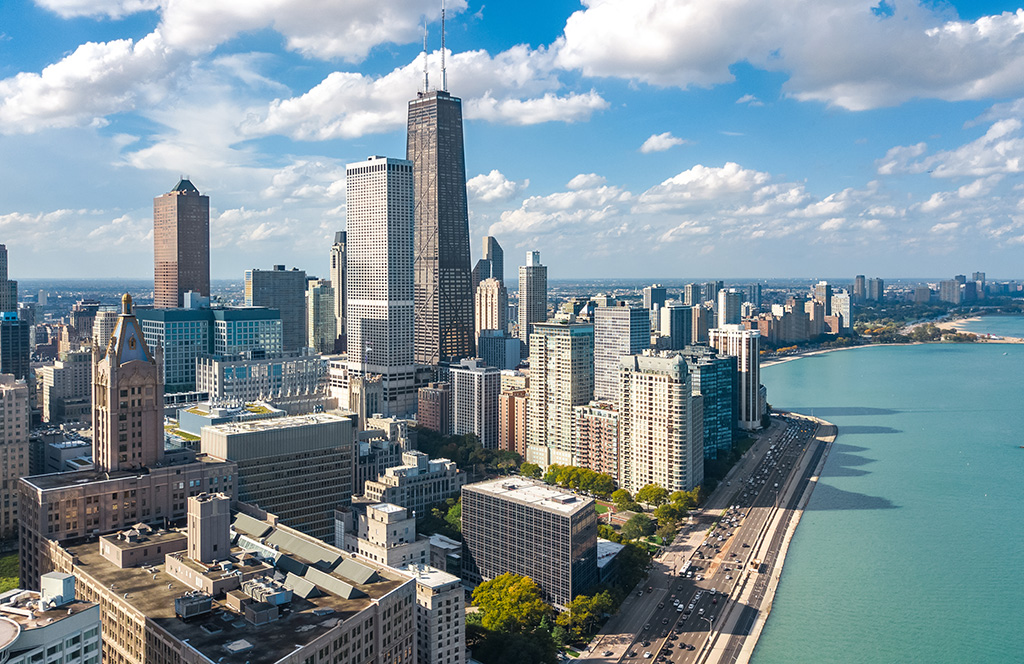 You're about to spend a weekend in Chicagoland, and you don't know where to stay or what to explore since there's so much to choose from? It's completely understandable to be in a dilemma since one weekend isn't nearly enough to see everything.
The most important task ahead of you is to choose the right area of the city that will allow you easy access to the most popular attractions. It should also have some interesting things to offer while you're staying there. Whichever neighborhood in Chicago you choose to stay in, don't forget to plan out carefully your activities in order to use the time to the max.
American Coach Limousine is Chicago's nearest limo company that will help you with your choice, as well as chauffeured car rides throughout Chicago. Book a black car nearby, sit back, and enjoy comfort and elegance while traveling from point A to point B in this lovely and exciting city.
Now, check out Chicago's best 3 neighborhoods for tourists:
1. West Loop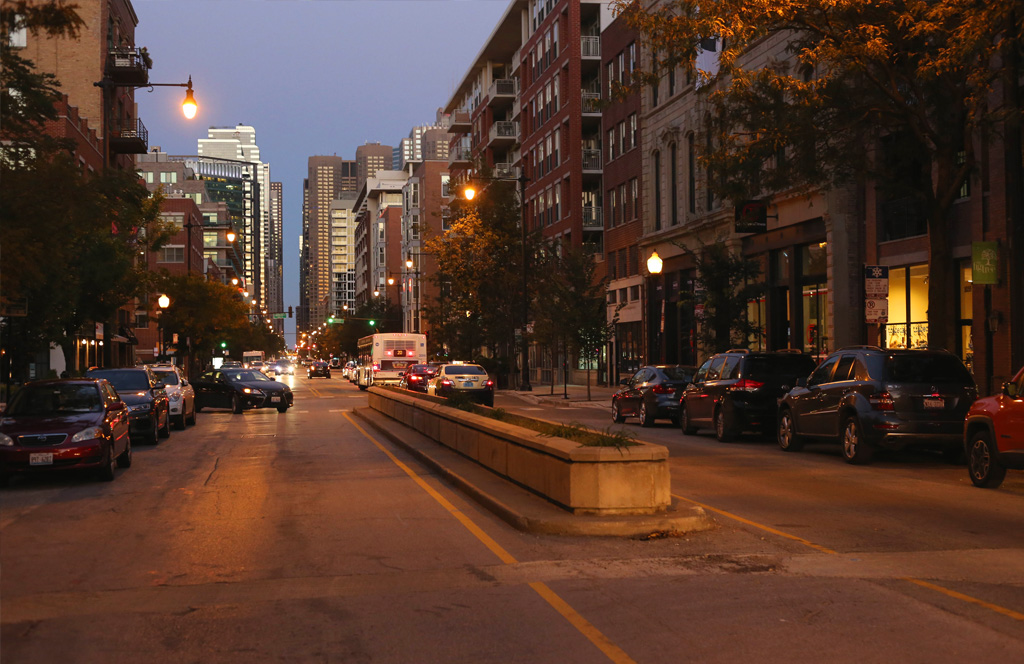 West Loop is one of Chicago's hippest neighborhoods. If you love art, enjoy nice restaurants and can't resist a good shopping spree, this area is the best one for you. With a lot of boutiques and Instagrammable…well, everything, West Loop will be your piece of heaven during the weekend.
This neighborhood is not far from the city center, so you'll be only a 15-minute ride away from Millennium Park. Issue a "limo in West Loop" command and have your American Coach Limousine ready to provide the smoothest car rides to Millennium Park, elegant limo to Magnificent Mile, or any other type of transportation service you may need.
Accommodation in the West Loop
One of the best hotels in the West Loop is The Hoxton that offers incredible rooms with comfy beds to have much-needed rest after those demanding city tours. The most convenient thing about The Hoxton is that it has flexible check-in and check-out, which is perfect if you don't know when you'll arrive in advance. With fantastic bars, shared workspace, and delicious food on the menu, The Hoxton will be the place you come back to whenever you're in Chicago.
Count on American Coach Limousine's team to be at your beck and call whenever you need a car ride from and to The Hoxton. No matter if you need a point to point car ride or an hourly limo service Chicago, ACL's professionals will go above and beyond to provide smooth and safe rides.
Where to Eat in the West Loop
You'll be thrilled to know that some of the best restaurants in Chicago are located in the West Loop. American Coach Limousine's team recommends El Che Steakhouse & Bar if you're craving meat, Greek Islands if you prefer Greek food, and Monteverde if you find Italian cuisine and fine wines hard to resist.
Whichever restaurant you choose, American Coach Limousine's fleet of perfectly maintained cars and limos in the vicinity stands by to assist you.
Top 3 Best Bars in the West Loop
Lazy Bird
The Aviary
The Darling
2. Pilsen
Colorful street art, rich Latino culture, tasty food, and vibrant lifestyle…Pilsen is everyone's dream destination. If you enjoy Mexican food and really love exploring new cultures, listening to local music, and having fun with welcoming locals, you should consider staying in Pilsen while visiting the Windy City.
American Coach Limousine serves this area, too. So, if you happen to need a car service Pilsen for your night out, music concert, or even a wedding, ACL is there to prove that it's the most reliable limo company near Chicago. With us, even wheelchair accessible airport transportation to O'Hare will be smooth and enjoyable. Let American Coach Limousine assist you with all your "black car service Pilsen near me" needs.
Accommodation in Pilsen
The Blackstone, Autograph Collection is one of the most luxurious hotels in Pilsen, and it's perfect for you if you're looking for an elegant and high-end place to relax and enjoy your Chicago visit. The design of the hotel is very lux and modern, and you can choose one of the fabulous rooms with great views. If you're in search of something more affordable but, nevertheless, pretty, Jaslin Hotel will provide the comfort and coziness you need, without breaking the bank.
Do you know what else offers luxury, elegance, and comfort without costing an arm and a leg? American Coach Limousine does! No matter if you're staying in a high-end, luxurious hotel, or a more modest, cozier accommodation, ACL's car services close by will never disappoint! Travel stress-free to all Chicago locations in the back seat of a comfy sedan, elegant stretch limo, or powerful SUV, at always wallet-friendly rates.
Where to Eat in Pilsen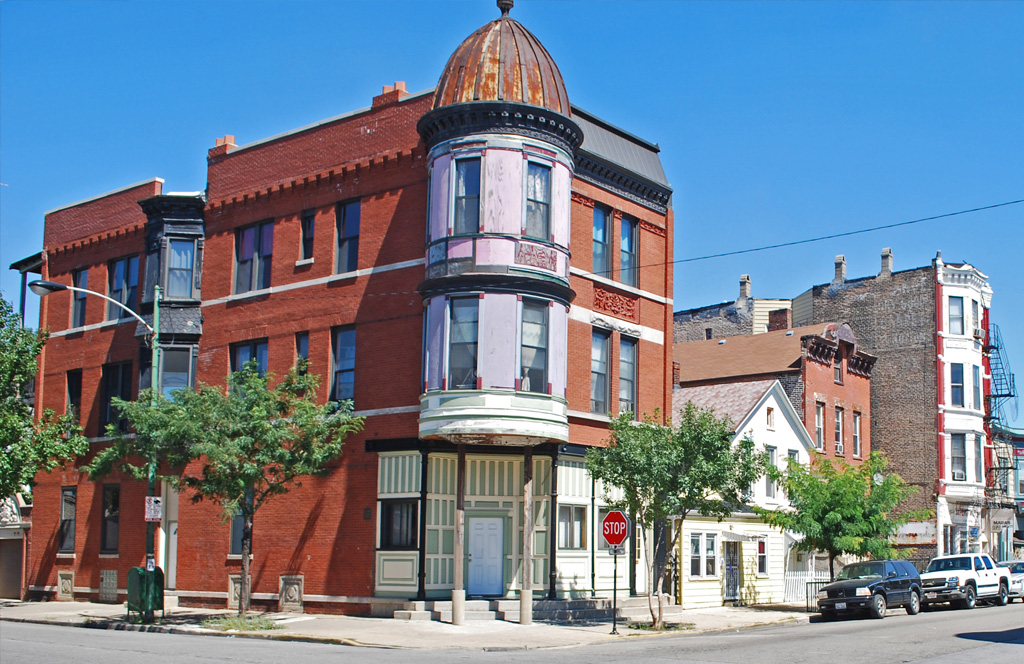 First and foremost, when in Pilsen, you need to try out the delicious Mexican cuisine. American Coach Limousine recommends Taqueria Los Comales as the best Mexican restaurant in Chicago. If you're looking for a more unique place to eat, Café Jumping Bean is the best fit. Other than eating tasty food, there you can also enjoy great art and even purchase an artistic piece since the bar's space is also used as a gallery.
No matter if you're in Pilsen as a leisure traveler or if you've decided to have a relaxed corporate meeting there, American Coach Limousine gladly offers corporate car rental as well as bus transportation in the area if your group counts more people. Give us a call and reserve your preferred limo service in Pilsen as well as the vehicle.
Top 3 Best Bars in Pilsen
Simone's
Tack Room
The Barrel
3. Edgewater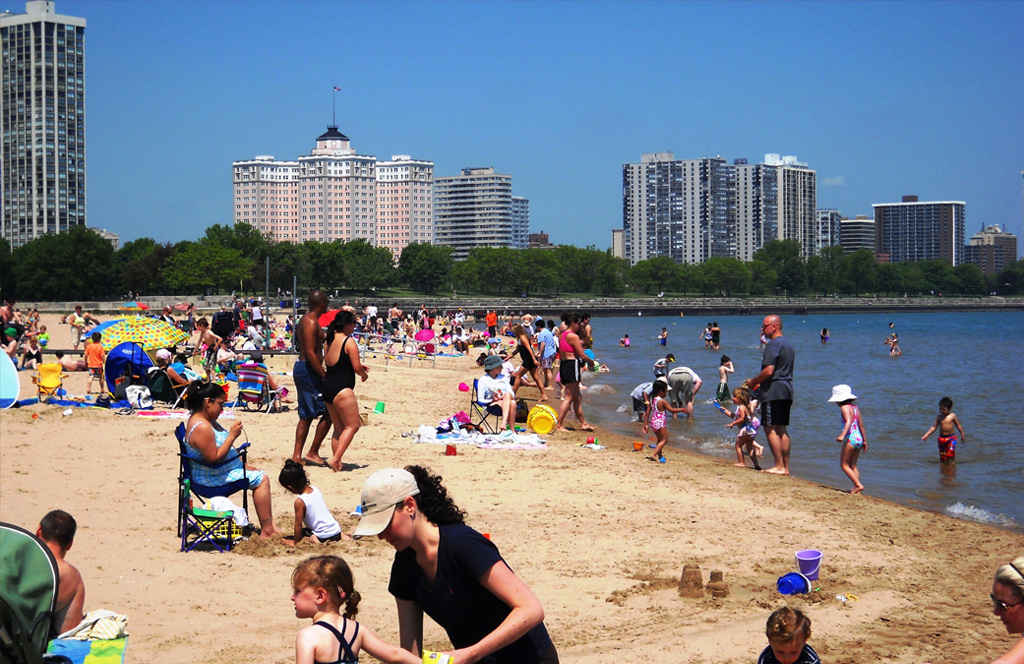 Do you prefer calm and quiet areas in the proximity of water? Edgewater and the nearby neighborhoods can offer just that. Being close to Lake Michigan and its fabulous beaches, Edgewater will be your safe haven and provide the relaxation you need. It's also a romantic part of Chicago since it's close to the lake, and it's rich with cute coffee shops, art galleries, and artsy stores alongside the lakefront.
Surprise your loved one with a romantic weekend in Edgewater and book a limo nearby with American Coach Limousine for an even better experience. ACL's professionals will make sure everything is executed flawlessly and that you enjoy every minute of your special car ride in Chicago.
Accommodation in Edgewater
If you're traveling with your family, the best accommodation would be The Guesthouse Hotel that provides comfort, safety, and great space for your little ones. This hotel is also pet-friendly, which is great if you can't leave your pet at home. If you're looking for accommodation that's closer to the lake, American Coach Limousine's ground transportation experts suggest going with chic and uniquely decorated The Willows hotel.
Expect prompt and reliable car rides to and from Edgewater's hotels with American Coach Limousine by your side. No matter where you land, the best black car company close to you will provide the most dependable airport shuttle in Chicago. Book your American Coach Limousine chauffeured car services on the website and enjoy every second of your rides.
Where to Eat in Edgewater
From steaks and seafood to African food, Edgewater's restaurant offer will allow you to experience some of the most delicious cuisines from all around the world. If you want to have the view of the lake, The Waterfront Cafe is the best choice for you peaceful and calm dinner by the water.
Make sure to contact ACL's kind customer service if you want to find out more about American Coach Limousine's services and book your Edgewater limo close by for the utmost comfort, convenience, and safety. The most reliable black car service Chicago is only a call away.
Top 3 Best Bars in Edgewater
The Norse Bar
Ollie's Lounge
Fritzy's Tavern