A Tourist Explained It: Why Booking a Limo in Chicago Is The Best Thing You Can Do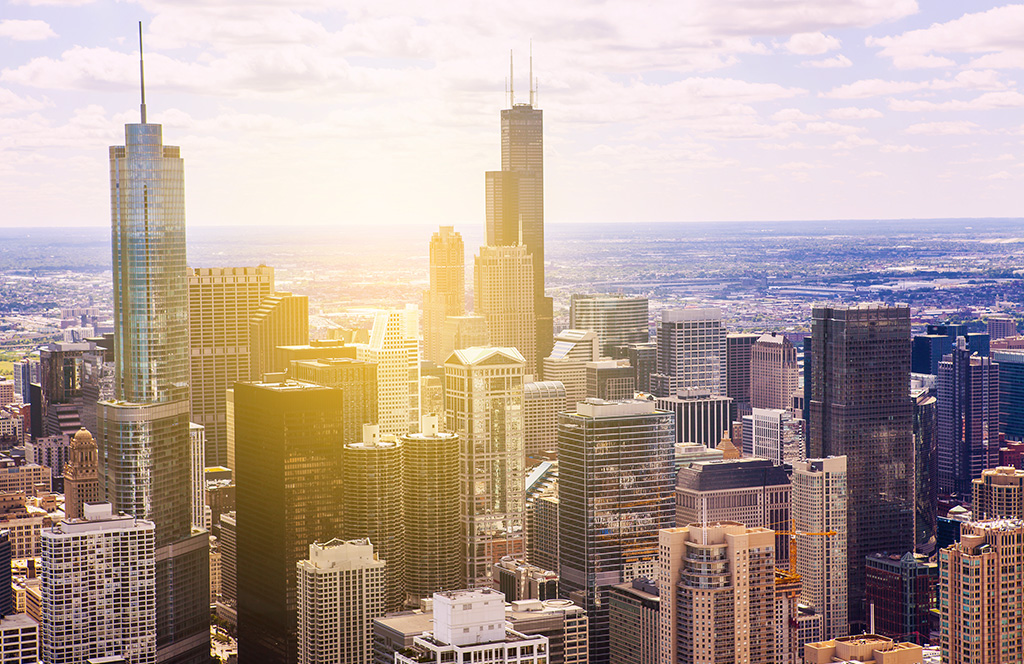 Are you one of those people who'd rather stay zen at home than fight big traffic jams, rush hours, and all the city craze? Ah, tough luck. If you want to live (large), you need to deal with all things Chicago is about, no matter how annoying those aspects can be.
If you are a tourist in the Windy City (like I am) things are presumably even more stressful! It goes without saying that you'd hate spending too much time stuck in traffic and missing out on all the stunning views Chicago has to offer. However, since Chi-Town is one of the biggest cities in the world, things like that will happen, but that's okay – as long as you've got a solid type of transport secured, you'll get to see and experience more than you'd thought possible in a single day!
So, Why Am I Talking About Limo Rentals, Anyway?
As someone who's living life coming to Chicago at least 10 times in a month on business, I've discovered that the best way to move around the city comfortably, and still be able to enjoy its beauty and atmosphere, is to book a limo in the vicinity. I mostly use airport transportation services to and from O'Hare and hourly, as they perfectly fit my in-Chicago agendas.
Anyway, back to the limo thrill – who says that you can't be a tourist and still feel glamorous and comfortable? Even if you aren't one, booking a limo can help a lot if you need to arrive on time to a specific destination. Let that sink in a bit.
In the meantime, let's talk about why booking a limo in Chicago is the best decision you can make:
It Will Wait for You When You Arrive
If you book a limo, you won't have to think about finding transportation once you arrive. Your black car rental near me will be there to pick you up whenever you want, and take you to the agreed destination. Very convenient! You'll have to admit arrangements like these are a much better option than standing in the street with all of your belongings, desperately trying to catch a taxi! With all that limo comfort, you will definitely feel less stressed out about travelling and will be able to enjoy Chicago worry-free.
It's Way More Comfortable
Let's say your trip was long and you're already feeling tired. You wouldn't want to spend the entire day in a bus or a vehicle that's too small or uncomfortable. Having your own limo offers comfort and all the space you need. Whether you want to gather yourself before the event you are attending, take a nap, enjoy the city from the back seat of your black car rental, or just chill -it's all a thing when you book a limo with a trusted limo company Chicago.
A bonus to the whole thing is that, in case you need wheelchair transportation in Chicago, limo companies like American Coach Limo offer such services, and they do them magnificently.
You Can Book It for an Entire Day
Everyone knows how big Chicago is (okay, it's not New York or LA, but still), and if you want to see as much as possible, you are going to need a vehicle to help you arrive at the desired destinations.
Changing buses and numerous cabs during the day can be very exhausting and you'd lose time on that instead of paying attention to the amazing streets and corners of this beautiful city. If you book a limo for an entire day, you will be able to use it whenever and wherever you want – AND drive in a gorgeous car. American Coach Limo is all about offering the best deals to its clients, so – contact their customer support center, choose a service, and see when you can start enjoying your Chicago limo thrill!
OK, So – Limo Rental It Is!
Chicago advantages are what you should be focusing on once here, especially knowing you've only got a day to see everything. If you consider all of the perks above, you'll see that booking a limo is easier, faster, more comfortable than any other transportation option and, in the end, it can be much more affordable than catching a cab multiple times during the day. Not to mention the beautiful view and Instagram snaps you'll have if you decide to open the extremely convenient roof window!
Call American Coach Limo at 888.201.7183 to book your Chicago black car near me today!